Hold Down Strap Modification for Craftsman lift

Idea, work and Photos by Lew Shaw

Unlike other brands, the tie downs on the Craftsman lift have an inherent
problem. The attachment points on the jack are on the base, which prevent
you from jacking the bike up higher and they will also come loose and not
stabilize the bike when you are lowering it. I solved that problem by
welding 3/8" attachment bars (actually 3" U bolts with part of the legs cut
off) on both ends of each of the two lifting platforms. Now the bike can be
raised or lowered with the straps tight, which is much safer.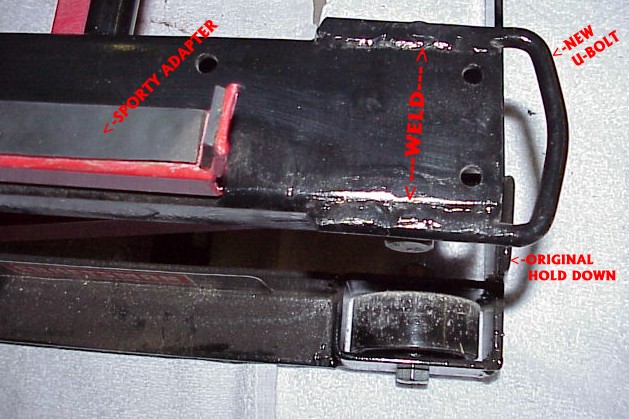 3" U-Bolts are slipped over the ends of the top platform tracks and welded on either side.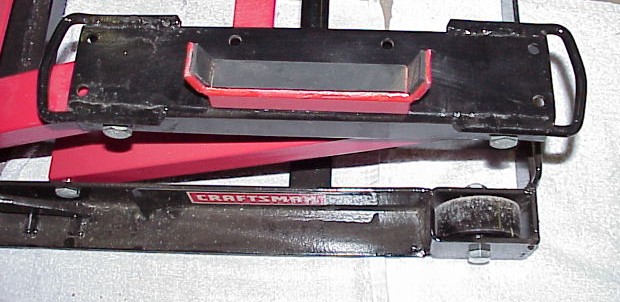 The finished hold down strap modification, along with Steve's sportster modification.
(site by Jay Munro)