It was one of those days you don't want to stop...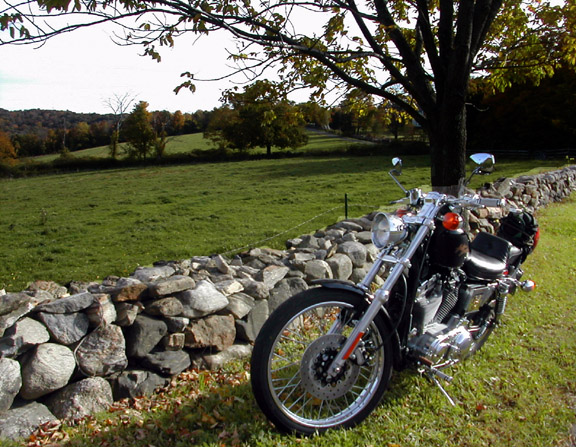 Here's my 2000 Sporty 883 custom, pretty much as purchased on a side road in Ridgefield CT in July or August 2002. The weather was great.
Here's the sporty again four years later, with modifications, and almost 3000 miles away in Carnation Washington. I still can't get over those mountain vistas...